Your restaurant. Your future. Your call.
The digital experience your customers want. The freedom you deserve.
Get Started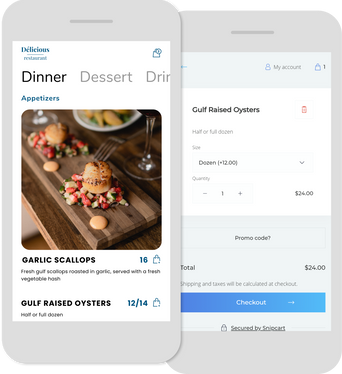 Reach more customers online.
From locally owned cafes to large-scale franchise operations, we have tools to help you take your restaurant business online. Create a digital menu for a touchless customer experience, and easily enable online ordering.
See it in action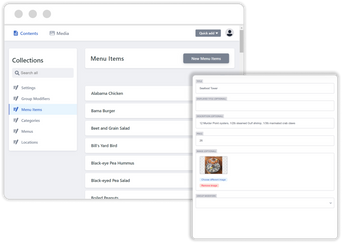 Own your customer experience.
Your brand should be front and center in every customer interaction. Your food and service speak for themselves - don't waste your efforts competing with hundreds of other restaurants on someone else's app.
Find out how to get started
Company Name
Monthly Price
Price Slider

€ 300 / month

€ 1.300 / month

€ 1.500 / month
Protect your profits.
At Kamfly, we think restaurants should be able to offer online ordering without sacrificing their margins. Some of our competitors charge fees up to 15% of total sales... We think your business deserves better.
See our plans
Focus on the stuff that matters.
Kamfly gives you an easy-to-use platform with the features you need so you can give your customers the experience they want.
Multi-Currency & Localization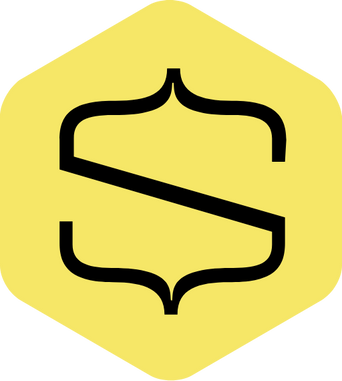 Accept every kind of payment.
We partner with Snipcart to enable a full e-commerce experience for your restaurant - including safe and secure online transactions with trusted payment service providers around the world.
Learn more about Snipcart